29 March 2011
Dennise Stock
was a photographer famous for her photos at filming sets. One of his works taked place in the set of "
High Society"
("Philadelphia Stories"
remake) in the winter of 1956. This film was the last of
Grace Kelly
who got married with Prince Rainier that year in April.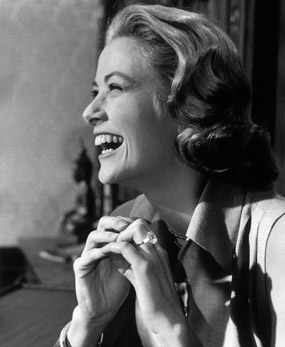 The movie:
High Society.
Dir.: Charles Walter
EEUU 1956.
Cast: Grace Kelly, Frank Sinatra, Celeste Holm.
OST: Cole Porter and Louis Armstrong.
Grace Kelly and Frank Sinatra in a musical scene of the film. Love this song. xx