Firstly, you may be wondering why you would want to wet shave in the first place?
As you are probably already aware, there are a number of high-tech electric razors on the market these days, so this would seem like a fairly understandable question to ask yourself.
But the answer is a very simple one. If you are looking for a more effective shave that also offers you better looking and healthier skin, then traditional wet shaving is your only viable option.
But how do you get that perfect wet shave? Well simply follow these FIVE top tips to find out.
1.) The key to a quality wet shave is to use plenty of warm water before shaving. Either have a bath, shower or use a hot flannel to soften the bristles and open up the pores of the skin. For gentlemen with sensitive skin or heavy beards, you should lubricate your whiskers with a small amount of pre-shave oil before lathering.
2.) Make sure you massage your chosen shaving cream or soap thoroughly into your stubble or beard. Make sure you use your fingers or a decent shaving brush.
3.) Slowly, and using short strokes, shave with the grain (in the same direction as the hair growth). Failure to do so can cause razor burn, redness and even rashes. Be especially careful around the neck areas, as these can be particularly sensitive.
4.) Whilst wet shaving, rinse your razor regularly in hot water.
5.) When you have finished your shave, rinse the shaved area thoroughly with cool water.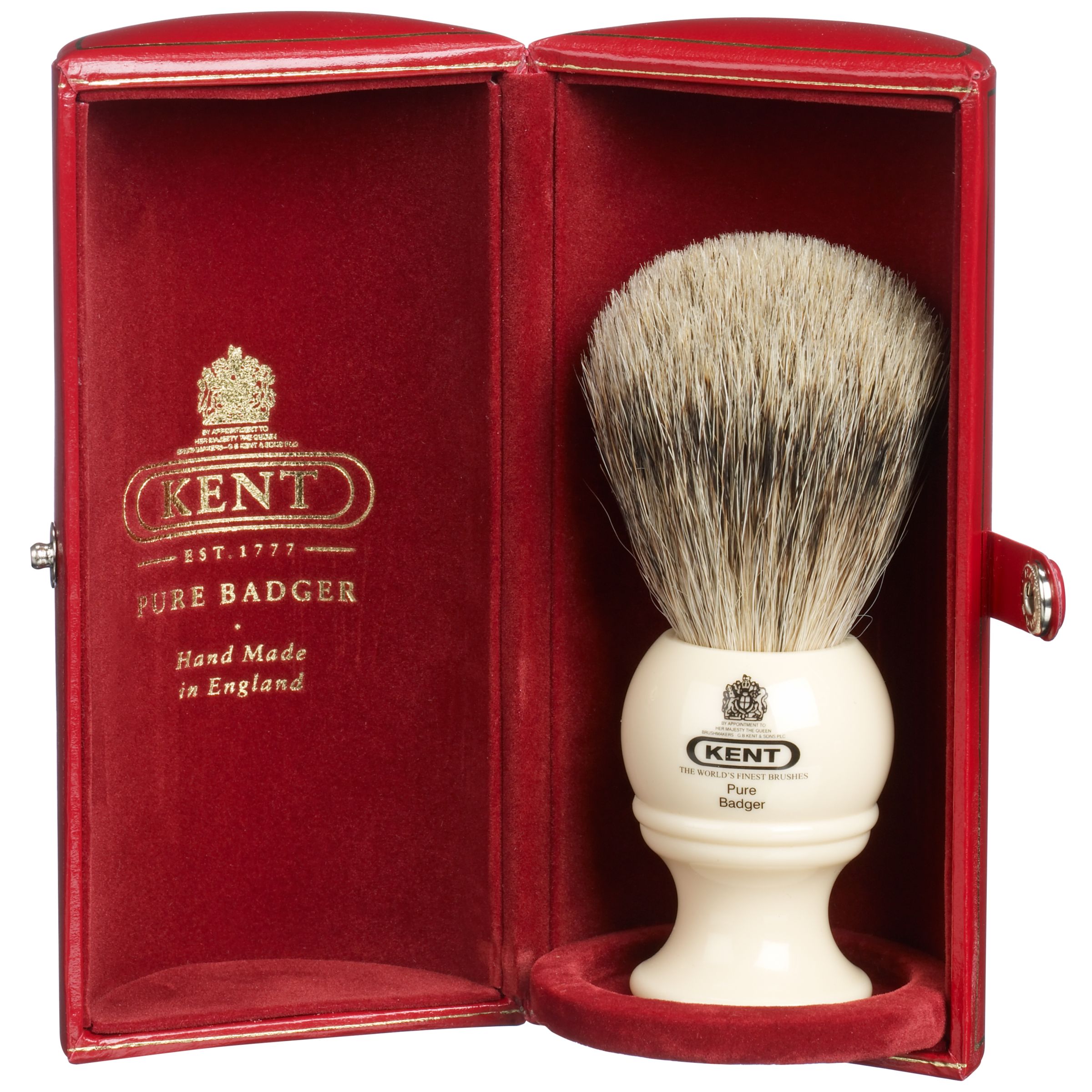 1. Silver Badger Brush.
(
John Lewis
)
2. Razor.
According to
Tom Trueman
, the face of British shaving firm the
Shaving Shack
, using a high quality razor with the sharpest possible blades is essential.
"As soon as you notice the blade is not performing then replace it, otherwise you'll end up with an uneven shave and cause irritation to your face and neck."
Check back regularly for more information about
mens shaving
from the experts at Shaving Shack
Electric One by
Phillip.
3. Or if you prefer the classic
Steinless
there´re many options too.
(
Parker 31R
)
4. Eton College
Bath Soap
by Taylor of Bond Street.
(in
Amazon
)
5. Shaving Cream.
(
Dr. H. Marlborough
)
6. Afthershave Lotion
(
Taylor of Bond Street
).
7. Aluminium Bars.
Usefull for skin cuts.
(Avaiable in every pharmacy).