If I say you the word "Nantucket" (yes, that beutiful losed island in Massachusset) what comes to your mind? Yes, the "Nantucket´s reds" and the preppy style, for sure.
The Hamptons, in Long Island, is a nice summer place, but for new rich as people say. Nantucket is oldest and not for everyone. Have you got the look? I mean reds trousers, bycicle with a little basket, nautic shoes...
(Map of Nantucket in watercolours).
Nantucket is a small island located about 30 miles off the coast of Cape Cod in MA that has a long seafaring history and is in its entirety a National Historic Landmark.
(Chairs for to see the Atlantic See)
(Men in the Country Club of Nantucket)
(Classic "Preppy" couple)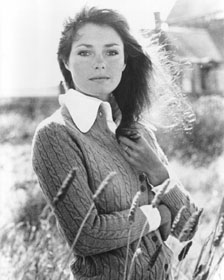 (Jennifer O´Neill with a cashemire sweater in Nantucket, where "Summer of 42" was filmed in 1972)
(A view of Main St., old photo from 1950)
(Typical Coastal Nantucket´s cottage near the sea).
(Writter Plum Sykes with her daughter Ursula walking by the sand. She is one of the celebrities who loves Nantucket).
(Flowers Market in Main St.)
(Bycicle´s baskets for sale in Nantucket)
(Stores in Main St.)
(American family enjoy of a navy day by the coast of the island, c.1962).
(Model of Ralph Lauren wearing the classic preppy pink pants)
(Nantucket´s "red")
(The Lightouse)
(My Dream House in Nantucket)
(The Cape Cod Architecture in the Island)
(Pink Flowers around a window)
(Wauvinet Beach, in the Northeast of Nantucket).
(The Harbor that recives the boats from Massachusset).
(Why not to marry here, in Nantucket?)
("A Summer Place" Ost by Percy Faith, 1959. If I have to choose a melody for Nantucket I would select this one, click!).
*Where to Find the Clothing there?
Murray's
Toggery has been both a Main Street fixture and a Nantucket institution for over half a century. And it's been family-run almost from the beginning. Philip Murray purchased The Toggery Shop, a men's clothing business, in 1945, and by the early 50s his son, Philip C. Murray, had returned to the island and joined the firm. The store has continued to grow both in size and service; today it carries men's, women's, and children's clothing, including an exclusive line of traditional sportswear featuring the Murray's Toggery label.
Look the summer collection:
For Ladies:
For Gentlemans:
For Kids:
For Babies:
For the Beach:
For Home:
(Murray Family)
Visit the store:
62 Main Street, Nantucket Island, MA, 02554 US / 508.228.0437 /
info@nantucketreds.com